Featured Staff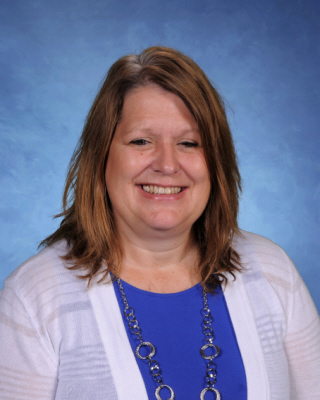 There are dozens of behind-the-scenes people who diligently work to make our school as inviting and safe as it is. From the wonderful women who fill our bellies to the hard-workers who line the field and keep our facilities clean to the teachers and administrative workers who make our day run smoothly, they're people we couldn't attend school without. In an attempt to shine a spotlight on these amazing people, media writing will be writing a weekly article about a member of the staff. We invite you to read and learn more about these amazing staff members!
Name: MaryBeth Hutcheson
How long have you worked at this school: Five years
Something you wish the students at the school knew about you, your job, or just life in general: I am where I am today because there were people who cared enough to help me through difficult times. I am passionate about paying that forward.

What made you choose this job: As a teacher, I saw many times when life's obstacles got in the way of students' success in the classroom. I wanted to help students overcome those challenges so that they can have the success they deserve. As a counselor, I have more of an opportunity to do that. Additionally, I enjoy having the opportunity to help students envision what will come next after high school and help them work to make that a reality.
What's your favorite thing to do during work: Talking and sharing time with students.
What your least favorite thing to do during work: Paperwork and testing.
What's your favorite thing to do during your day off: Spend time with my family, read, or hike outdoors… when I can combine any of those, I am in heaven!
Where is the most interesting place you've been: That is a tough one! I loved traveling internationally to Scotland, London, and Paris. However, the home of my soul in the states is definitely the Rocky Mountains of Colorado!
What are some small things that make your day better: Sharing laughs and conversation with someone, smiles and "Hi!" in the hallways, or actually feeling like I've made a difference in some way.


We'd like to thank Mrs. Hutcheson and all the others who help our school run smoothly. Come back in two weeks to learn more about the next employee we interview.