Teacher of the Month: January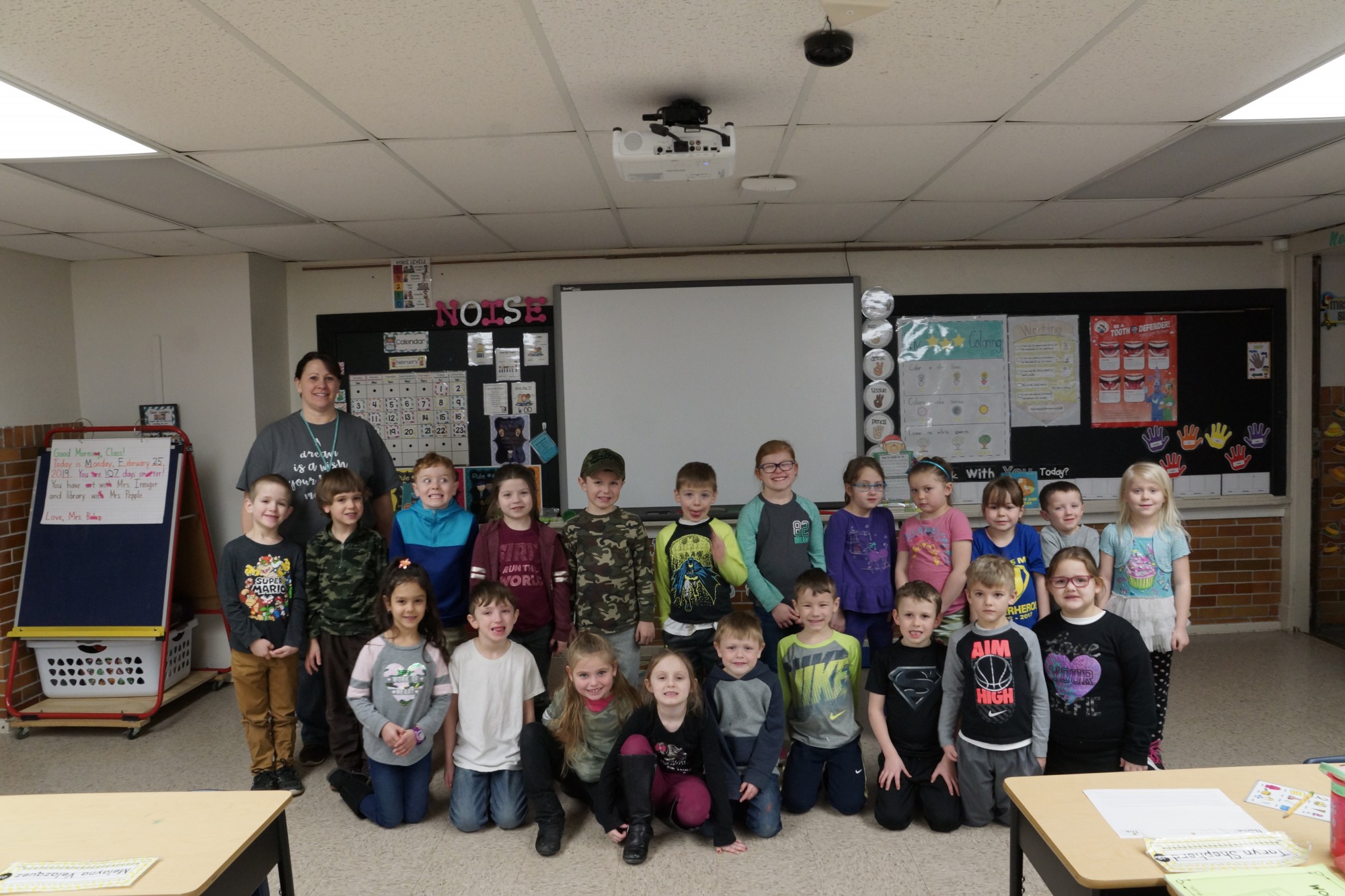 By: Anna Edmiston
In an effort to give teachers the recognition they deserve, high-school History teacher, Mr. Beck wanted to implement a new program that would allow for this. Beginning this year, along with the Senior of the Month, Arlington Local School is introducing Teacher of the Month. In the same way that seniors are nominated by teachers and then voted by teachers, this process is extremely similar. The only difference is that when teachers nominate their Teacher of the Month, they are to give a written reason why. Then the faculty in its entirety will vote based on that. This is a way for teachers to recognize each other, knowing best how hard that they work for their students every day.
For the month of January, the Teacher of the Month is…… Mrs. Bishop!!
1. What made you decide to be a teacher?
I don't ever remember not wanting to be a teacher. I always wanted to be a teacher. I remember sitting up my dolls as students and playing teacher even at 5 years old.
2. When did you experience the first moment where you feel you genuinely felt like you had a positive impact on a student?
I experience a joy every time I have a previous student go by and ask for a hug, or bring me a valentine, or share their birthday treat with me. I love that they still feel a connection and want to come see me!
3. What has been your most favorite lesson plan you've done?
I think my favorite day is our Polar Express Day. I love hearing the kids talk about it being "the best day ever".
4. Is there a book that has been influential in your life? If so, which one is it and why?
I read a book called Imperative People: Those Who Must Be in Control. It came at a time early in my marriage when things were getting hard and it helped me understand I do not have to be a "teacher" all the time and how to let go of the need to be in control when I do not need to be! :)
5. How do you like to spend your summers away from school?
We spend a week at Mohican State Park and usually a second week at the beach. I spend a lot of time reading too!
6. What is something that you would like to bring to Arlington before retirement?
I want to help the Leader in Me program soar even higher here and witness the impact it has on the lives of students so that in the future when they're all grown up and looking back at their childhoods, they see the benefit it brought. I want to be a part of seeing Arlington rise to the top among Ohio schools.
7. What is your favorite cafeteria lunch?
Taco and Potato Soups!
8. What is one thing that you want your students to remember about you? A quote? A lesson? A mindset?
When we began the Leader in Me process, they asked us to write a mission statement and think of one word that will guide us as we started making this thinking part of our own lives. The word I chose was nourish. I want the people who I come into contact with walk about feeling lifted up. I want my students to feel nourished in mind, heart, and body...that they know I genuinely care about them.
9. Did you have a teacher that you look up to as a mentor or a goal? If so, who and why?
I really always enjoyed school. But Mrs. Phillips, my office procedures teacher in high school, really made a difference in my life. She simply listened to me, asked questions about how I was, and genuinely cared about me.
Congratulations, Mrs. Bishop!