Spanish Trip to Puerto Rico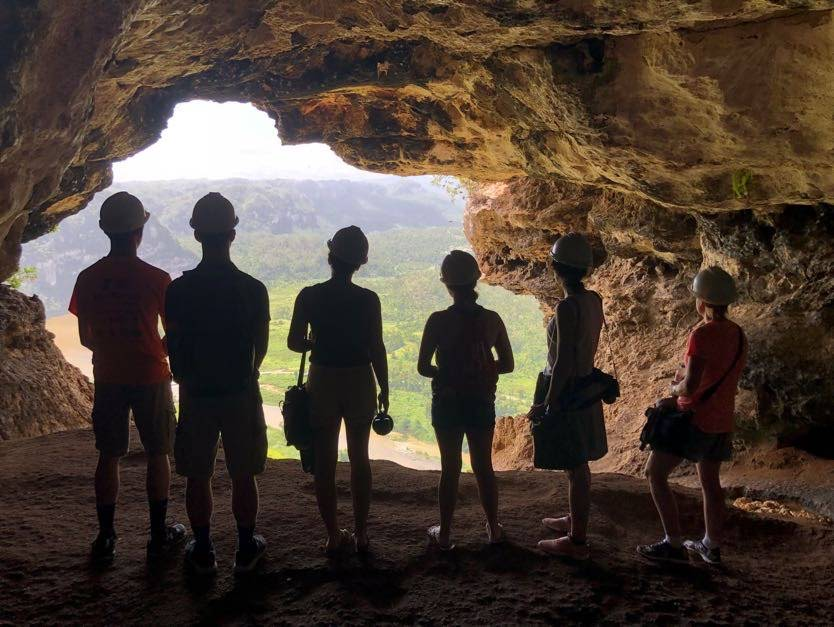 By: Wes Below
Some of the students at Arlington were lucky enough to take a week long field trip to Puerto Rico over the summer. This trip was an educational experience offered by Señora Beall, the Spanish teacher, for those who have taken or are planning to take Spanish. While we were there, we improved upon our Spanish speaking and understanding, as well as furthering our knowledge on some of the Puerto Rican culture. We traveled around the whole island from the urban capital of San Juan through the mountainous area of Ponce and also to the beautiful coastal city of Mayaguez.
The first day of our journey was mostly spent resting on planes and maneuvering around airports until we finally reached San Juan just before dinner. Along the way, we met up with our tour guide Angel, and 3 other groups from different schools all across America. The evening was spent walking along the beach and relaxing in our rooms.
The week that followed was filled with exciting activities and interesting sights as we toured the island. We visited a local farm, a space observatory, a historical art museum, a lighthouse, an old fort, a coffee plantation, and a cave inside a mountain. Some of the activities we did were salsa lessons, cooking our own dinner, snorkeling, swimming in the ocean, walking around old San Juan, and lots of souvenir shopping. Everyone's favorite part was swimming in the bioluminescent bay at night, where as you swam, the water glowed around you!
Eventually the time came for everyone to leave. We said goodbye to our new friends at the airport and we headed our separate ways. Due to unexpected plane delays, we spent a night in Miami, but everything worked out and we made it home safely on June 10th.
---
Click to enlarge photos