Senior of the Month: November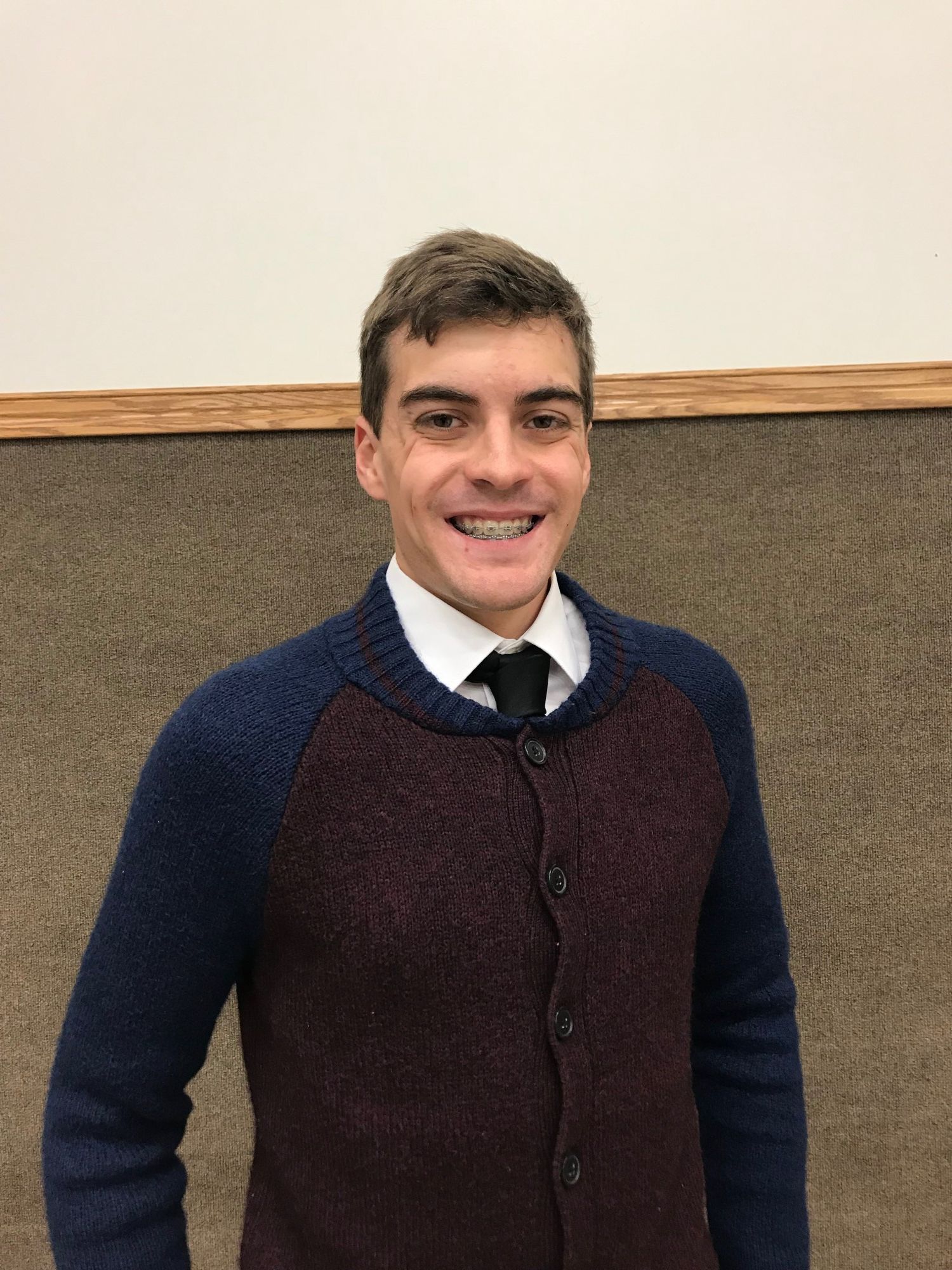 By: Anna Edmiston
And the November Senior of the Month is….. NOAH EDMISTON!
What the teachers have to say about Noah:
"Noah is the type of student that every teacher loves to have in their class. He is a hard worker, who is always willing to contribute to class discussions with insightful comments that help to elevate the conversation. He also serves as a role model in class with his exemplary attendance and maturity. These outstanding attributes help to set Noah apart from his peers as a natural leader. On top of his dedication to academic excellence, Noah is also a genuine and sincere young man, who demonstrates real concern for the well-being of his peers, which is why Noah stands out as an excellent choice for Student of the Month."
"Noah is a great addition to any classroom. He is polite, intuitive, hard-working, and humble. He is quick to answer questions and provides in-depth support for answers. He is always setting an example through his actions and is a role model for all."
"Noah has a great sense of humor and a creative insight on life. He is kind and always willing to lend a helping hand!"
"Noah is an outstanding and model citizen who is deserving of being the student of the month. He is always polite, always offering to help, and can tell a decent joke. The volunteering he has done for me has been extensive and very appreciated."
After the preliminary questions Mrs. Miller asked, I thought it would be fun to ask some more interesting questions that would allow you all to know more about him than maybe you would need to, but get the pleasure of anyway! This is what I came up with!
1. Which character is your first choice for Mario Kart?
Waluigi, all the way
2. When you're driving, do you prefer to take the main roads or do you take the back roads? Why?
I like to take the back roads because I use the extra time to get to my destination to jam out to music
3. Favorite Thanksgiving food?
I like turkey, ya turkey
4. Pens or pencils?
They each have their niche but I use pencils more
5. If you could throw cold spaghetti in the face of anyone, alive or dead, who would it be?
My twin sister Anna, because it would be funny