Senior of the Month: December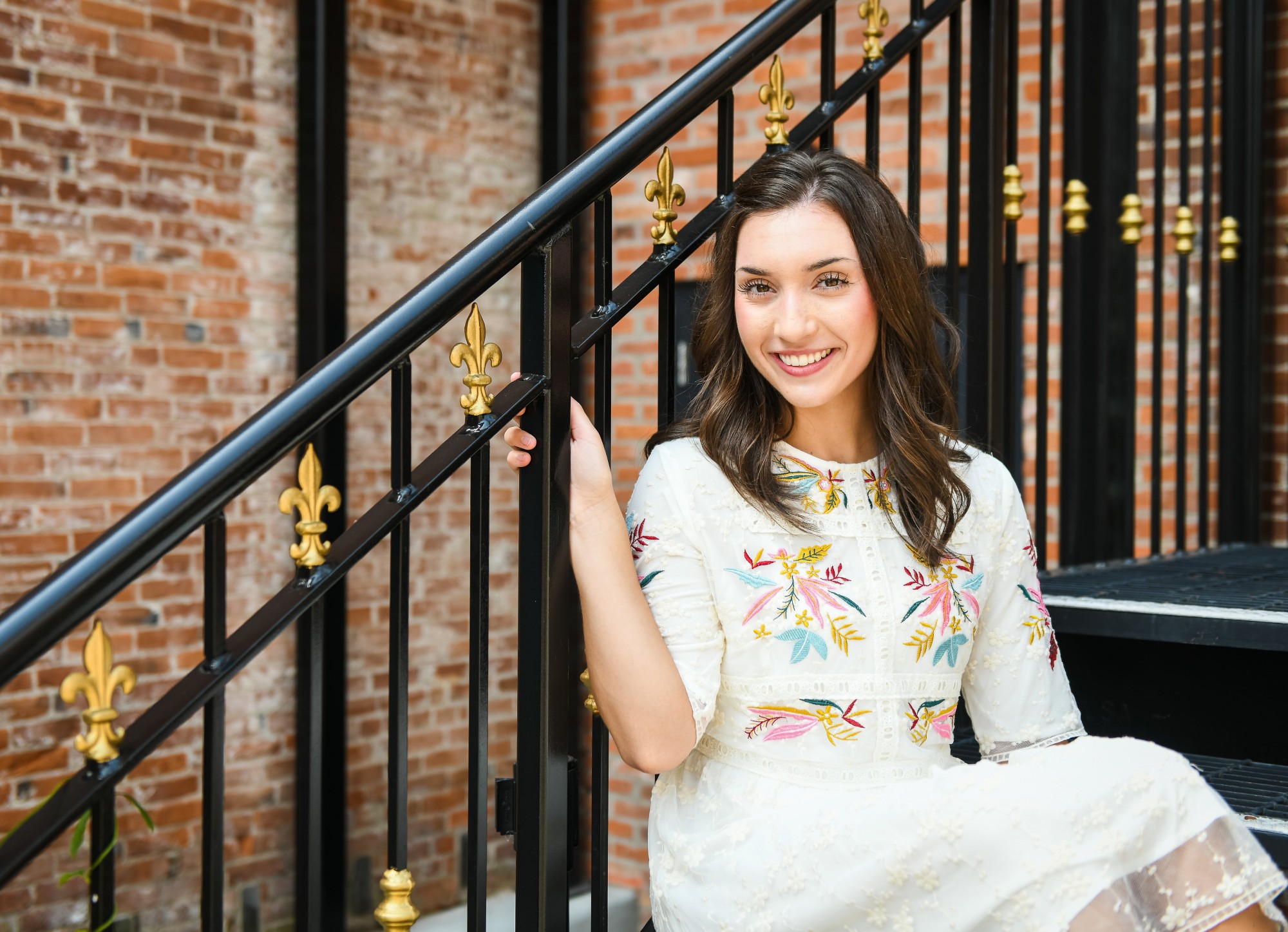 By: Anna Edmiston
And this holiday senior of the month is……. MADISON HARTMAN!
What the teachers have to say:
"I was impressed with Madison the very first time I met her. She is one of those young people who has purpose in life and has worked hard to reach goals. I love her musical work ethic...piano, violin, choir, band...she rehearses with passion and energy, and performs with the same qualities. She is a leader in my classroom!!!"
"Madison is goal-oriented and not afraid to put forth the effort needed to successfully accomplish those goals. She is kind to others and willing to lend a helping hand. Madison is definitely mature beyond her years!"
"Madison is an outstanding student who is an absolute joy to have in class. She is very conscientious about her academic performance, she is an excellent writer, and she demonstrates a genuine sincerity in her behavior that is very refreshing. Madison always has a smile on her face when she enters the room, and she demonstrates a true eagerness to expand her knowledge. She asks insightful questions and makes astute comments that move class conversations forward in a productive manner. Her hard work and commitment to excellence set her apart as one of the most outstanding members of this year's senior class."
After the preliminary questions Mrs. Miller asked, I thought it would be fun to ask some more interesting questions that would allow you all to know more about her than maybe you would need to, but get the pleasure of anyway! This is what I came up with!
1. Worst Christmas song, in your opinion and why?
- Charlie Brown "Christmas Time is Here". I've never liked it, so sad sounding!
2. Favorite reindeer? (from the song?)
-Rudolph
3. Longest time you have gone without playing an instrument?
-1 Week out of every year when we go on vacation.
4. What is one smell that always reminds you of your childhood Christmases?
-Cinnamon....homemade cinnamon rolls baking! Yum!
5. If you could throw cold spaghetti at anyone, dead or alive, who would it be?
-I would throw it on my 4 year old niece Kaelynn. She would think it's hilarious and say "Do it again!!" Haha
Congratulations, Madison!