A Mid-Morning Interview with Golden Apple Semi-Finalist David Sorensen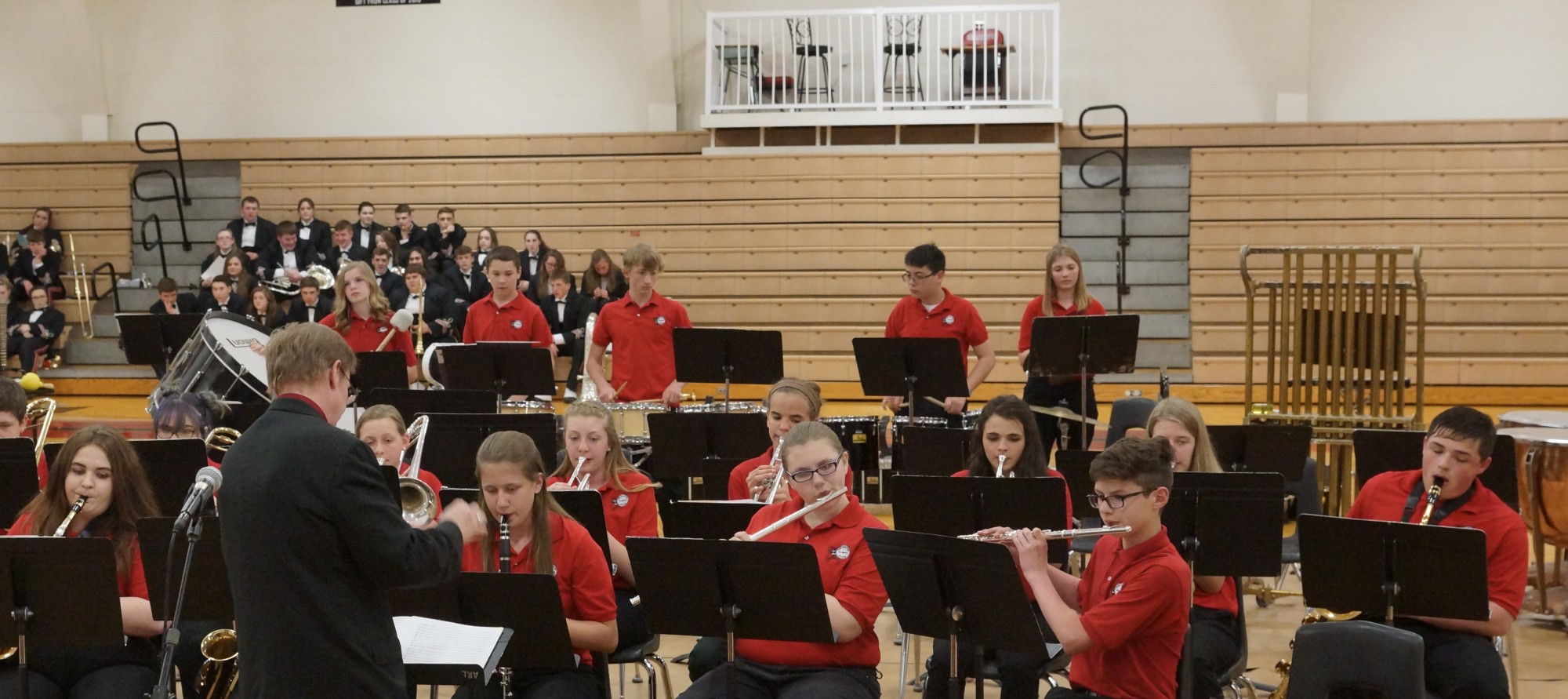 By: Anna Edmiston
This year, we are proud to announce that one of our very own teachers here at Arlington has been nominated for the Golden Apple award. This is a very prestigious award among teachers in the district. We have had two previous winners: Mrs. Cortez and Mrs. VanHoose. Mr. Sorensen had been nominated three separate times for this vote of the Golden Apple which is very telling of our band director. I sat down with him and asked him a few questions about how he feels about the nomination and other aspects of his impressive career. This all after a nice little chat about my favorite thing, coffee. The winner of this award will be announced at the annual banquet on Wednesday, October 17th. Here's hoping we bring in another win for Arlington. Regardless, though, of the results, we are all very proud of Mr. Sorensen and are very appreciative of all he does here.
1. I hear you have been nominated for Golden Apple award, can you tell me a little about it?
The Golden Apple award is done under the auspices of the Findlay Rotary Club and their goal is to identify and honor good teachers in the surrounding school districts. Mr. Sorensen learned he was nominated last spring, which was a humbling and amazing thing for him especially since he heard it was from a junior high student. He said that the fact that what he was doing in a junior high classroom had made such an impression on a young student amazed him. After filling out the paperwork and finding out that he was a semifinalist, he found out he was also nominated by two other families. This meant that there were three nominations which was very sobering because he said that he comes to school everyday to do his job and not to get any recognition out of it. He said that being nominated was such an honor, and being named as a semifinalist was extremely sobering because these people voted for something they believe in. He told me that it has been the cause for a lot of self-reflection, something Mrs. Kubbs had always said he was very good at.
When asked by the Golden Apple committee why he does what he does he said, "The answer, for me at least, is that we, as teachers, have a set of skills and knowledge that we have and it's not something we think we should keep to ourselves. And when we see other people who we know could benefit if they had a little bit more knowledge and some skill and we can help them to get it, it would make them successful and good teachers. When they see that, they won't ask "Can I help you?", because they already have the intention of helping you to be successful."
2. How many years have you been in education?
This is his thirty second year in education. He says it doesn't feel like that long at all.
3. What, in your opinion, makes a good band?
"I think a good band is one that has a goal of providing quality entertainment for people." He explained that most people, when they turn music on they do it as a release, comfort, or entertainment, and those are all emotional things. People want to hear something that appeals to them, so when the band plays, it needs to do so to appeal to what the people enjoy. Sometimes, it can reveal something new, but if that was the norm, people would lose interest. They want to hear what they like.
4. You seem to do so much for others, what do you do to take time for yourself?
"That's a really good question because I don't know the answer."
5. As an inspiration to others, who is someone you have looked up to or aspired to be like?
Mr. Sorensen said that one of his biggest inspirations was his high school band director. When he was growing up, the family expectation was that he had to play an instrument, sing in the choir, and learn a foreign language. He really wanted to quit band as an elementary student because he didn't enjoy it. He wasn't able to perform things the way he wanted to yet, but his parents told him to wait it out. In junior high, it was the same thing because he still wasn't enjoying it, but he was told to push through. In high school, it all changed with his high school band director and quality of performance which both made band more enjoyable. "He was a person who really poured himself into other people." His band director wanted to make sure that all students knew they were important. Mr. Sorensen hopes that, in anywhere he has taught, that people know that it's not about the program or himself, it's about the kids. People would always tell his band director that "You've got a great band!", and his response was always "The kids do a great job." Mr. Sorensen has implemented this into his own responses when he gets told similar compliments. He says that the band is not about him. He isn't out there marching, he instead watches from the sidelines because the students are supposed to be the focal point. His band director is why he does what he does, and he hopes to someday to rise to the esteem to which he holds his director.