Senior of the Month: January
By: Makenna Zehender
What do her teachers have to say?
-She is a natural born leader. Her self-awareness helps develop a well-balanced, mature, and witty persona. She is reliable and confident in all that she does. In addition, she has a heart of gold and really does want to help others and make them better version of themselves. Congratulations!
-You can always find her organizing major projects for many clubs she is a member of. She is a dependable, responsible, and hard-working student.
-She is a very charismatic person who strives to achieve both academically and personally. She is very loving, kind, and helpful. She has an outgoing personality and a bubbly attitude that is sure to make anyone smile.
-She is one of those students who you look forward to having in class. She will brighten your day with her fun attitude. She works well with others and is not afraid to take charge.
IT'S CARSON ESSINGER!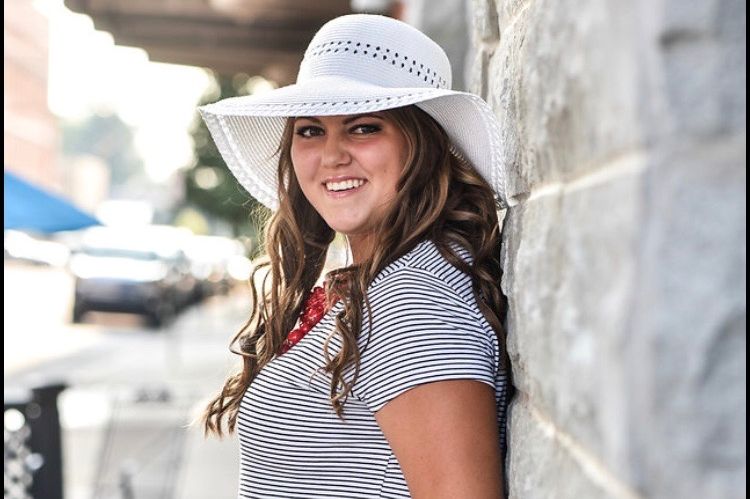 With Carson being the Senior of the Month, we decided to interview her:
What are some of your most memorable moments in your years at Arlington?
C: There have been numerous things that have happened while I have been at Arlington from going to football games, being a part of Loud Crowd, creating the homecoming video, and being left in the rain during summer gym. I also vividly remember crying after I hit my first softball, my freshman year as everyone was yelling at me to run to the base. *Spoiler alert: I got out* I also really enjoyed my years in elementary and junior high. Some of my best memories from when I was younger include playing soccer outside during recess or the bus breaking down numerous times in Washington D.C.
What are you most excited for your senior year?
C: I am most excited for my senior trip, and also for the mission trip to Haiti that I will be going on with my entire family, through our church.
How has your family impacted your high school career?
C: Although my family and I have not always seen eye to eye, they always support me in any endeavor I choose to pursue. They have taught me the values of respect, humility, responsibility, and work ethic.
What will you miss the most about Arlington?
C: I will miss always seeing familiar faces and smiles everywhere I go. I will also miss the quietness of a small town.
Where would you like to attend college and what is your intended major?
C: I will be attending Bowling Green State University and majoring in Middle Childhood Education and minoring in Spanish.
If you were to win the scholarship at the end of the year what would you use the money for?
C: if I was to win the scholarship at the end of the year I would use the money to help me pay for tuition at BGSU.