Meet Mme. Dillon!
By Kate Ernst
Miss Dillion was the long-term Spanish teacher 2 years ago. While Mrs. Borkosky was out on maternity leave, Miss Dillon came back to Arlington to teach French. Miss Dillon graduated from Arlington in 2016, and then went to The Ohio State University to study linguistics. At OSU, she focused on learning about Andean culture and their languages, as well as French. When she's not at school, Miss Dillon likes to hike and admire nature, sew dresses, play her guitar, and ride her scooter
1. Which language do you like better, French or Spanish?
I like both for different things! For example, I like singing and telling jokes in Spanish but poetry and reading (and making) recipes in French.
2. Do you have any pets?
I have the sweetest dog named Hubert and 2 cats - Stuart and Sanji!
3. What university(s) did you attend?
I spent the most time and graduated from The Ohio State University, but also took classes at UF and BGSU.
4. What's the favorite age you've been so far?
It's only been a week, but so far 25 is the best yet! My brain is finally fully developed!
5. What is your favorite place you have visited?
Almost every day I wish I was in southern France. It's beautiful, warm, historic, and the food is so good!
6. When did you first realize you wanted to teach French?
I had the best, most strict, most smart grammar professor in France that was so good at teaching she made me want to do it too. Thanks Madame Henaut!
7. What do you plan on doing after you finish teaching the first quarter?
I will keep teaching, but in Colombia, Perú, or France!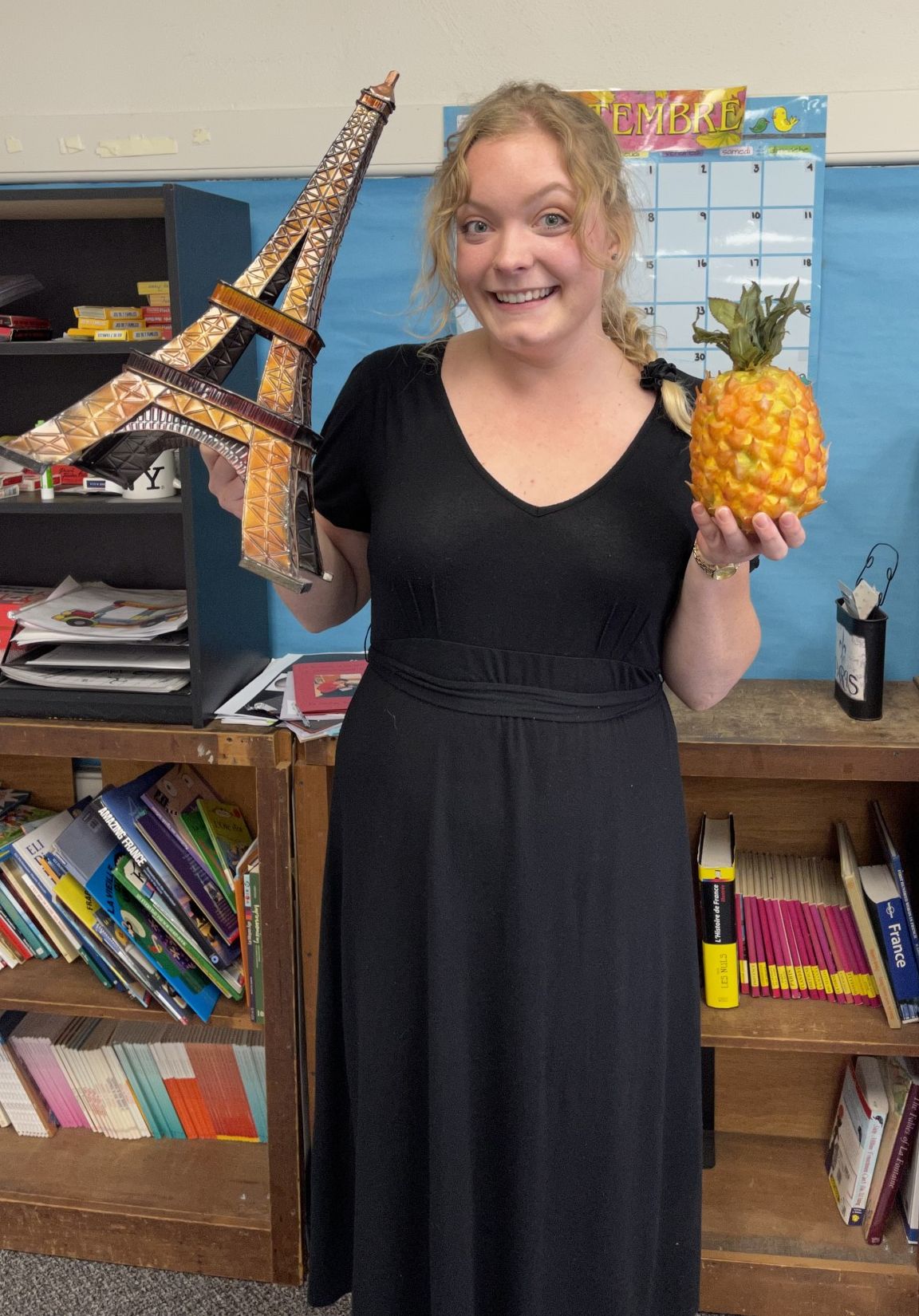 « Back to General News Releases