Senior of the Month: April
By: Janay Helms
Congratulations Paige Hartman on April Senior of the Month!
What are teachers saying?
"Paige has a lot on her plate and she handles it tremendously through her strength and determination. She still attends school, does her best, and brings a positive attitude to class. I'm proud of her resiliency and wish her nothing but the best in the future. Congratulations Paige!"
"Paige has a genuine concern for others and displays her amazing work ethic on a daily basis. She is usually the first student to say "hello" or "have a good day" and that is always appreciated. Congratulations, Paige, on being named Senior of the Month!"
"Paige is always willing to lend a helping hand and has a mature outlook on life! She has a determined mind-set which will help her achieve great things! Congratulations, Paige!"
Let's get to know the Senior of the Month a little better!
What is your all-time favorite class you've taken here at Arlington? Why would you recommend upcoming high schoolers to take it?
My all time favorite class that I have taken here at Arlington hands down is any of the wonderful ag classes we have to offer, especially Ag Business. In this class you learn about finances, business strategies, and how to plan things. I recommend ag to everyone to take it because there's a vast variety of events that you can attend through FFA where you learn more about the things you're interested in such as equine judging and Tractor troubleshooting, as well as the life skills you learn and the hands on parts of the ag classes.
What is the one school lunch you will always buy?
The classic grilled cheese and tomato soup!
What is your least favorite, popular quote or saying? (like "Yeet!" or "Can't have a rainbow without a little rain.")
"Bro" and "Yeet"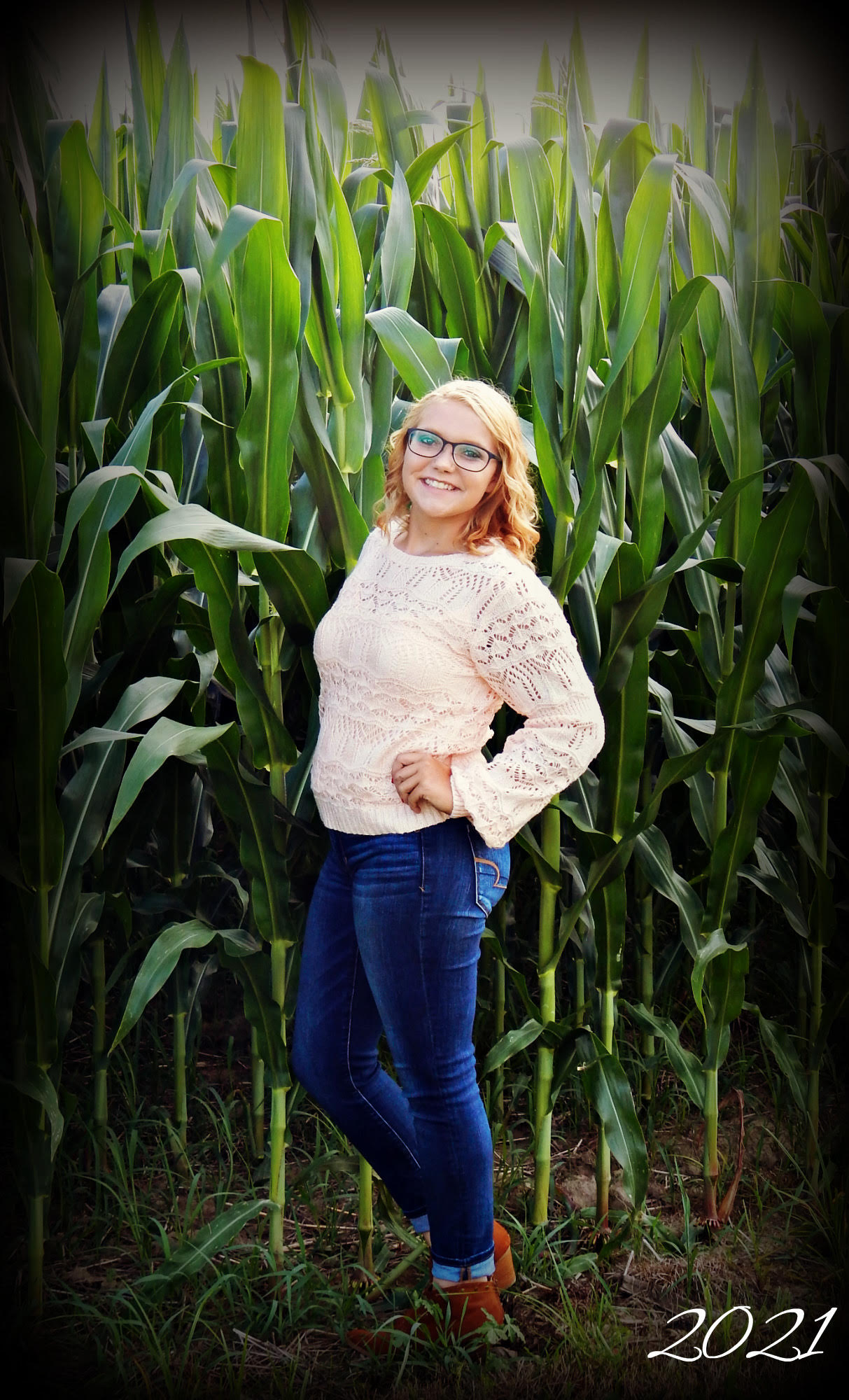 What is your favorite season of candle scents?
I love the fall scents!
If you could throw cold spaghetti is anyone's face, dead or alive, who would it be?
I'd throw spaghetti in the face of the judge at the state fair who placed me low for going too slow at the rail, even though there were other competitors who were out of control in the arena.
« Back to General News Releases