Senior of the Month: November
By: Janay Helms
Congratulations to our senior of the month, Cameron Haught!
What are teachers saying?
- Cameron is an outstanding student. He perseveres in tough situations, is diligent in his work, puts forth great effort, and is always someone I can count on to do what he needs to do to improve himself. I appreciate his dedication to his education and Cameron will do great things in his future, as it is very bright!

- Over the last four years I've had the pleasure of watching and hearing Cameron develop into a confident vocalist. He has worked hard to improve his voice and has proved himself a leader in the Men's Ensemble, Select Ensemble, Concert Choir, Musical and All County Choir. Cameron has comfortably assumed the role of bass section leader and is an active member and contributing member of the Senior Choir Council.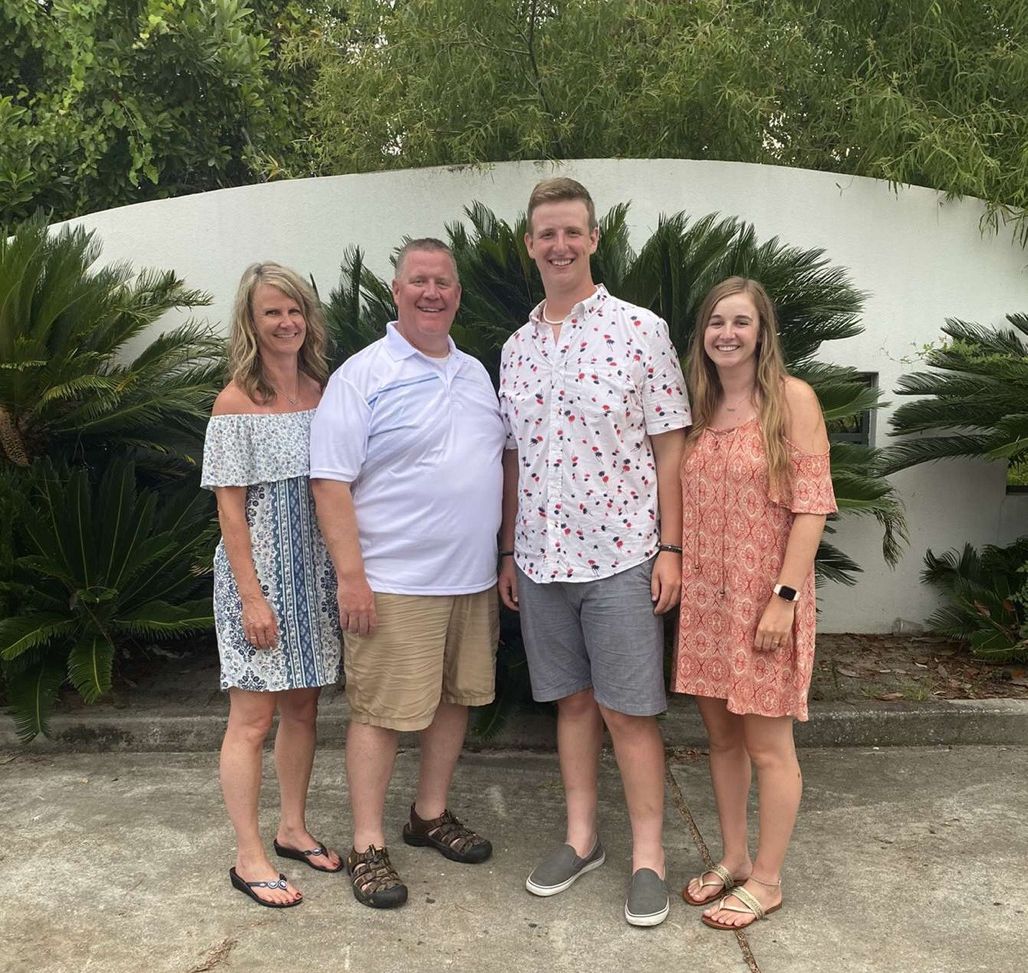 - Cam is a hard-working and respectful young man! He is always a pleasure to be around. Cam always takes initiative in completing tasks - I loved having him as an office helper!! His work ethic is second to none. He is deserving of this award not only for his success in his academics, but also because of his positive attitude, and his mature, helpful, and outgoing personality.
- Cameron is an articulate young man who can make anyone feel welcome and a part of a group. He is a dedicated student who asks inquisitive questions and readily contributes to discussions. Congratulations!
Let's get to know Cameron Haught a little better!
What is your all-time favorite class you've taken here at Arlington? Why would you recommend upcoming high schoolers to take it?
My favorite class would have to be shop class. I would recommend it to upcoming high schoolers because it is a fun laid back class where you are able to learn life skills and create something and design things the way you want.
What is the one school lunch you will always buy?
Salisbury steak, mashed potatoes, peaches, and a dinner roll
What is your least favorite, popular quote or saying? (like "Yeet!" or "Can't have a rainbow without a little rain.")
"Give 110%" I hate when people say this because trying as hard as you possibly can will still only amount to 100%. 110% is not possible so don't say it!!
What is your favorite season of candle scents?
Winter
If you could throw cold spaghetti is anyone's face, dead or alive, who would it be?
Kevin Hart, so I could see his reaction - which would be enough for a movie.
« Back to General News Releases