Senior Cheer Interview
By: Emma Rossman
This year we wanted to take time to get to know our only cheer senior, Storm Thompson! Here's what you can learn about her.
When did you start cheerleading at Arlington?
What made you want to join cheer?
What's your favorite cheer to do?
What's one game you will never forget?
This year's senior night against Leipsic!
Tell us something not many people know about cheer?
It's not as easy as everyone thinks.
Why do you think other people should join cheerleading?
It's fun and gets you in shape. It also shows your school spirit!
Do you like home games or away games most?
What's your favorite part of home games?
Stunting and cheering to the band when they're hype (@ Jenna)!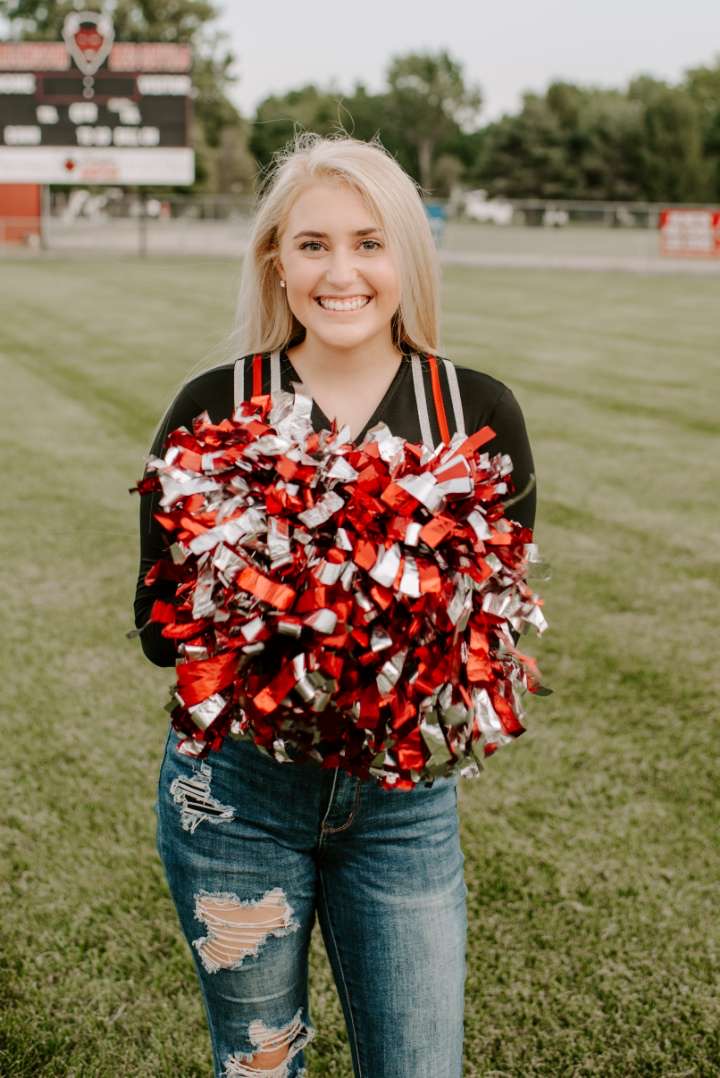 What's the most rewarding part of cheer for you?
The relationships you build with your squad and coaches.
What are the funniest moments that have happened to you in cheer?
Definitely Emma making fun of me last year at the Leipsic game! Another one is when Evelyn, Emma, and I do Hamilton karaoke before games.
What will you miss most about cheerleading at Arlington?
« Back to General News Releases