Exciting Win for ARTlington Students 2019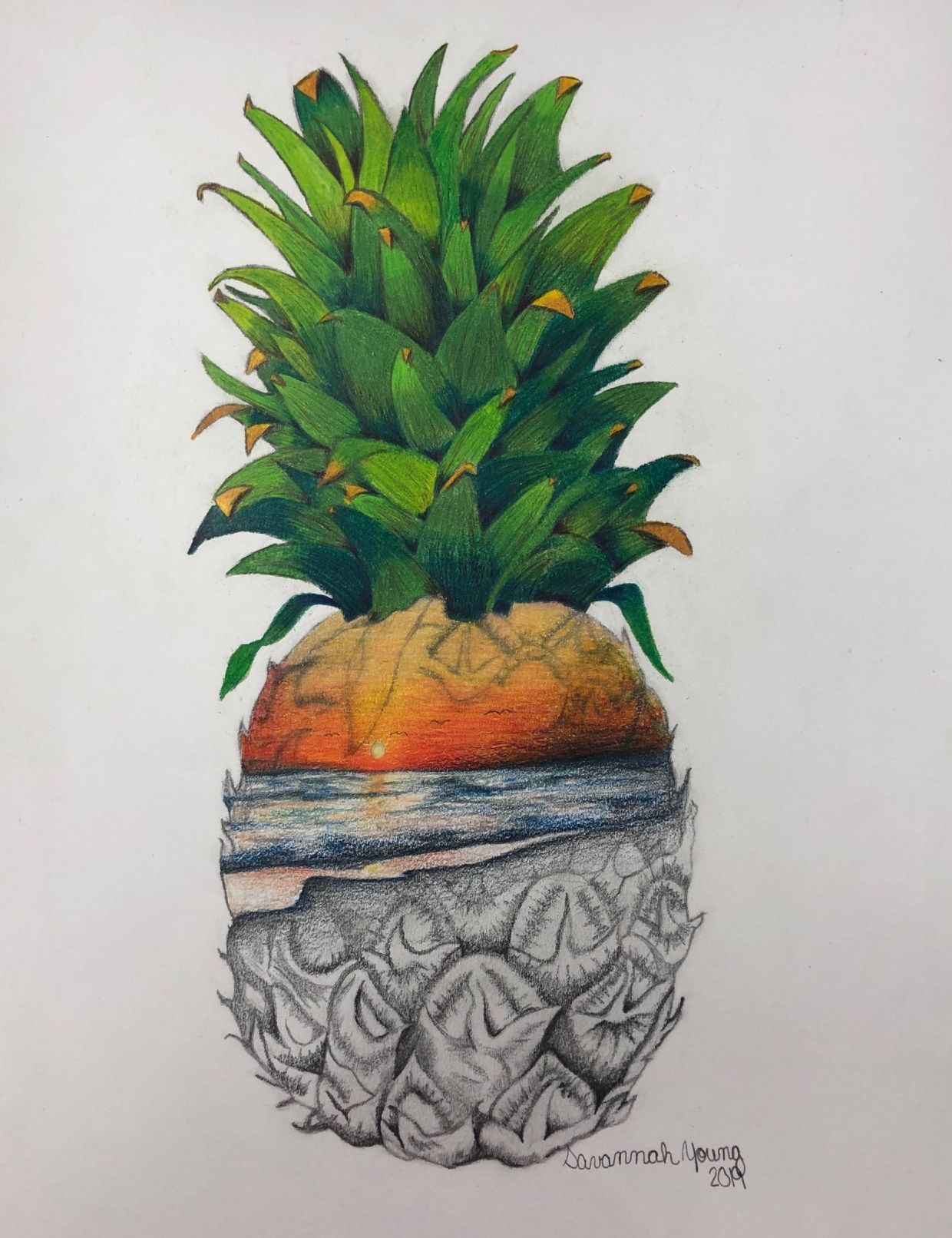 Savannah Young's "Pineapple"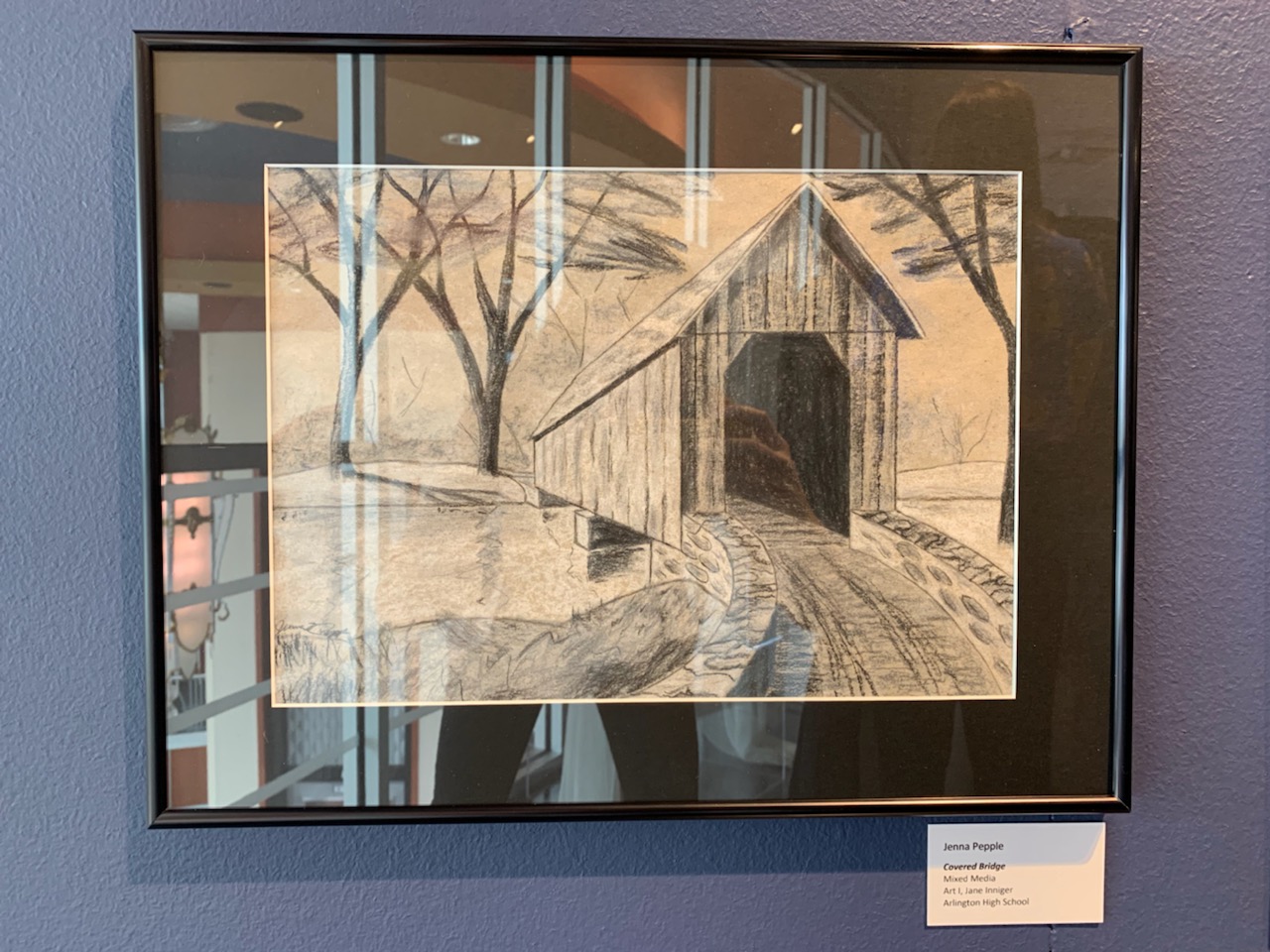 Jenna Pepple's "Covered Bridge"
The Findlay Art League recently held their annual Student Art Show! The show exhibited some of Arlington's own young artists and their work. The 1st place winner of the show for kindergarten through 5th grade was 4th grader Payne Steffan, for his multimedia art piece "Vase of Flowers". Payne received $40 dollars for his win. Students also received honorable mentions. Those students were Calista McGrain, Charlotte White, Allison Settlage, Josie Cavinee, Kerris Bertsch, Jonah Newlove, and Ainsley Rausch. Not only does our elementary have artistic talent, our high school does as well. Kylee Geissinger, Chenoa Newman, Martha Foltz, and Paige Householder all received certificates for the artwork in the show. Two seniors at Arlington, Jenna Pepple and Savannah Young, were recognized for their artistic abilities at the Marathon Center for Performing Arts. Jenna's artwork titled "Covered Bridge" and Savannah's piece titled "Pineapple", were both displayed on the Fisher/Wall Art Gallery as part of the Advanced Student Exhibit. The Arlington community is proud to have such talented students and we are looking forward to more art achievements in the future.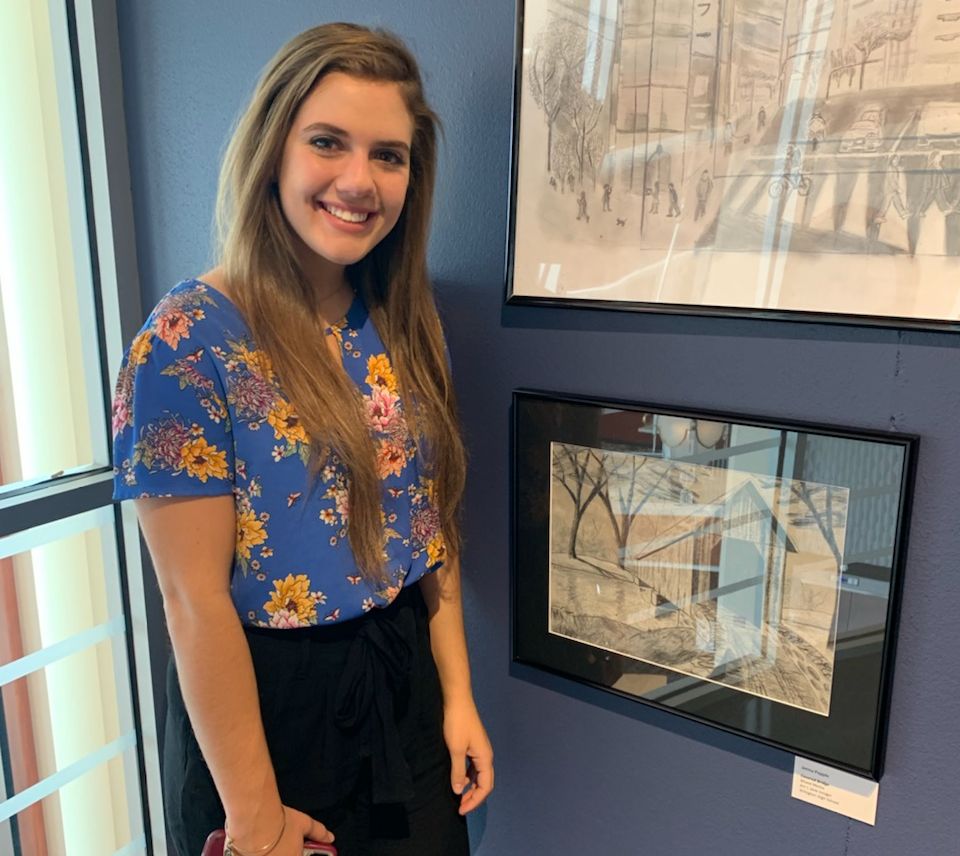 Jenna Pepple with her artwork