September Senior of the Month
By Emma Rossman
Congratulations to our September Senior of the Month, Jared Griggs!
Here's what some of the staff have to say about him:
"Jared is such a hard working mature young man. He sets his goals high and doesn't let anything get in his way of reaching those goals. Jared is a quiet leader for the underclass men that doesn't have to be vocal but simply leads by example."


"I have known Jared for many years watching him grow through athletics. He is an exceptional young man who has always had great character and integrity."


"Jared is one of the most well-rounded individuals I've had the pleasure of teaching and coaching. He is respectful to everyone he comes in contact with and works diligently on any task given to him. Whether it is in the classroom, serving in the community, or on the athletic fields, Jared instills an attitude of excellence into everything he does. He is a servant-leader that people just naturally gravitate towards. His commitment to hard-work and serving others is a great example for all of us at Arlington. Congratulations, Jared!"

"Jared Griggs is one of those quiet leaders. He is not always overtly verbal but he is always thinking about being a leader. He is a "let me show" you leader who interacts very well with the peers he is working with. Jared has patience and an understanding of how others learn. He is able to talk at a level that those he is working with are able to understand and learn from. His interactions with younger scouts or elementary students is awesome. Kids are drawn to him and enjoy being around him. Jared is an all-around great young man."
Let's get to know Jared a little bit better!

What is your favorite class you've taken at Arlington and why?
Biology 2 because I love to learn about human anatomy and physiology.
Do you believe that cereal is a soup?
Yes.
What's one thing on your bucket list?
One thing on my bucket list is to visit Israel to check out the places that were mentioned in Bible stories.
If you could have a superpower, what would it be and why?
Flight because you are able to reach further destinations quicker and go wherever you want, whenever you want. Also, I think it would just be really cool to fly and not be bound by gravity.
If you could throw a food item at anyone, what food would it be and who would you throw it at?
I would love to throw a buckeye dessert at Jim Harbaugh.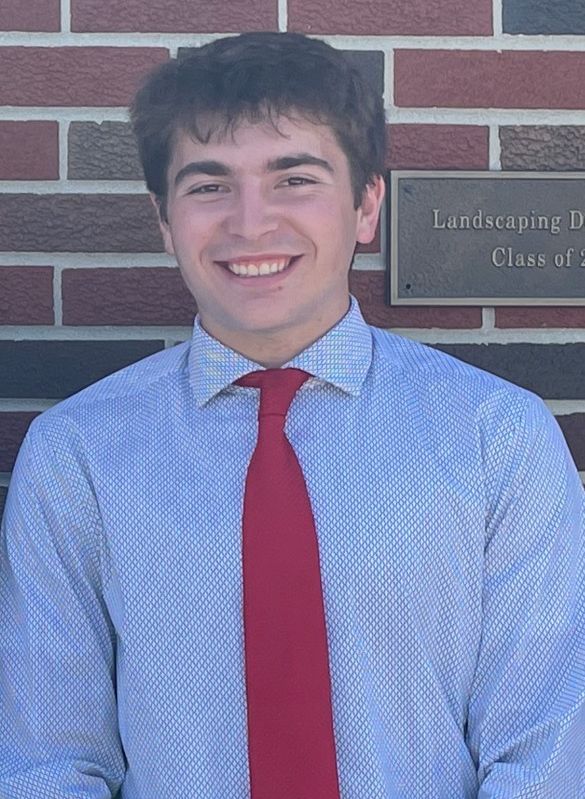 « Back to General News Releases